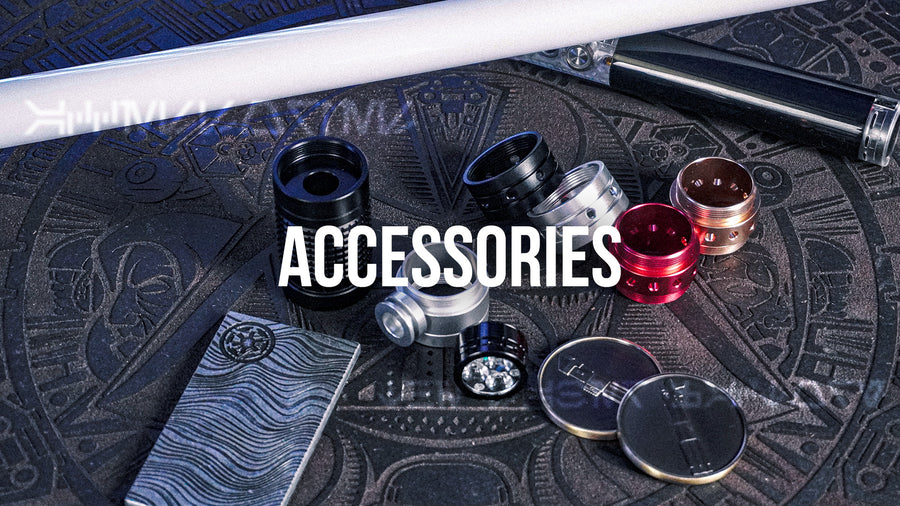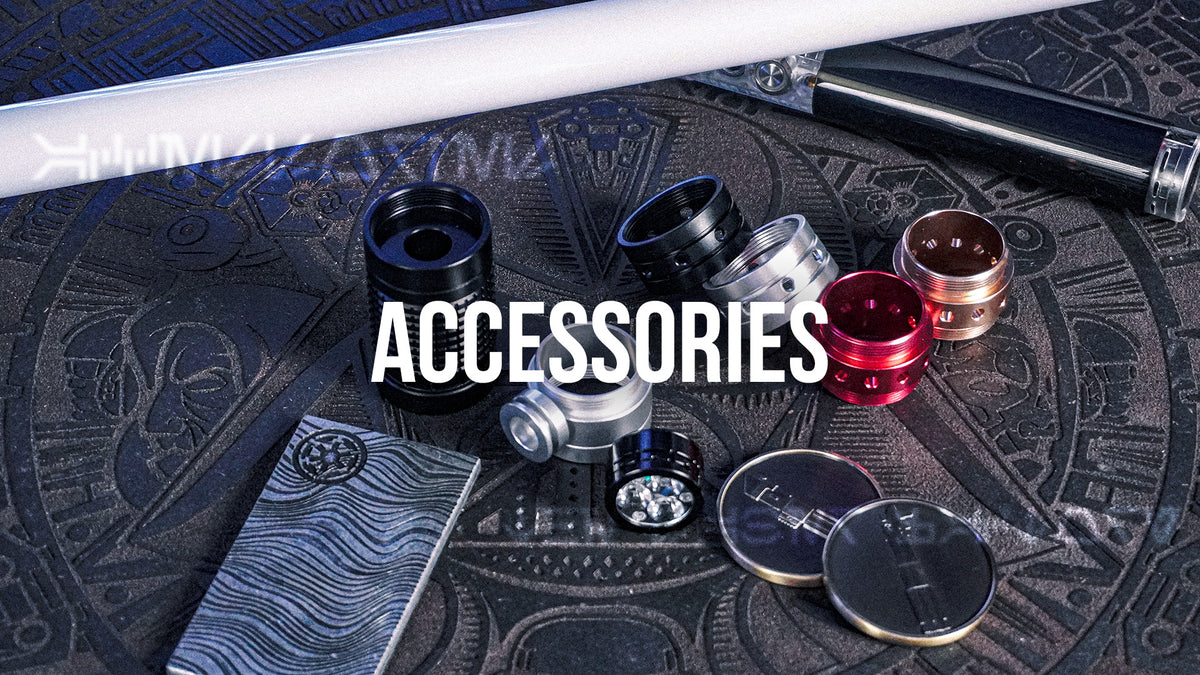 Accessories for lightsabers
This is the workshop! Where you get to find the little bits and piece that will change your lightsaber to make it suit your needs. Buttons and greeblies, different blades, adapters, additional batteries, covertec wheel and clips for your cosplay... 
And if you're looking for something in particular don't hesitate to ask us in the chat we have lots of accessories and parts for you that are not necessarily listed here.

We do not sell Li-Ion batteries anymore (for the time being) as they are too complex to ship to certain countries.